Admiral Plays Major Role in Bringing Landmark, Multi-Use Facility to Life.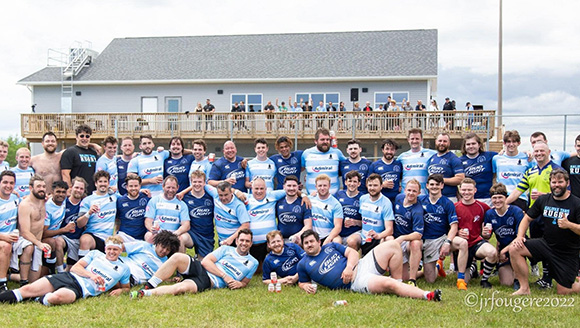 A long-term partnership between Admiral and a local rugby club will positively impact both the future of the sport in our region, and the Halifax neighborhood of Spryfield, in the form of a new facility that will bear the company's name.
The Admiral Club at Graves-Oakley is a first-of-its-kind clubhouse for the region's rugby community. Featuring important amenities like showers and locker rooms, the newly constructed complex will dramatically improve gameday experiences for Atlantic Canada's largest amateur rugby club, the Halifax TARS RFC, as well as other sporting organizations.
The new venue at Graves Oakley Memorial Park on Lieblin Drive in Spryfield sits near three interchangeable rugby/soccer pitches and two baseball fields. The sprawling greenspace – which has been in use for over 30 years and homefield to the Nova Scotia Rugby Union and TARS – is also frequented by cross-country skiers, model aircraft hobbyists, and other local groups.
While the fields are very well used, the park's one shortcoming has been a lack of proper facilities such as public washrooms and locker rooms for athletes.
"It wasn't uncommon for rugby players to leave the pitch and change their clothes in the woods or clean up in a nearby river," said TARS RFC President Elliot Kayser.
"Not having a club to call our own was inconvenient at best, and at times also a bit demoralizing," he added.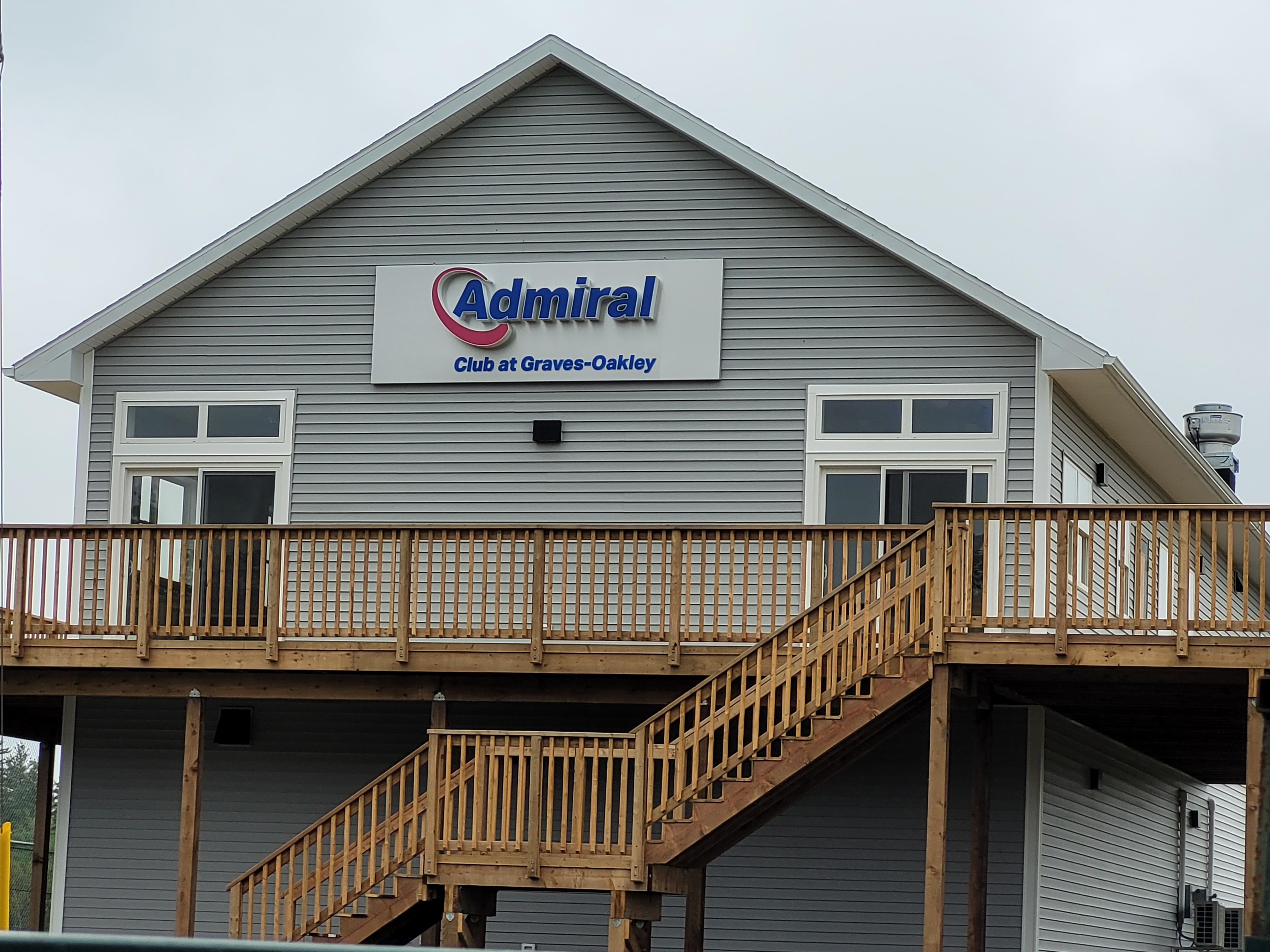 Getting the million-dollar concept (in the planning stages since 2016) off the ground was a goal of Kayser's when he assumed the rugby club's presidency. In 2020, funding from all three levels of government materialized and now, two years later, the Admiral Club at Graves-Oakley is slated for an official open.
While government funding made the project possible, Kayser confirmed private sector contributions helped bring it over the finish line.
"The price of building materials ballooned significantly over the pandemic. We recognized we needed further support to help with the construction cost overruns we were facing."
Seeing the inherent value Graves Oakley Park offers the surrounding area and, as a Welsh-based company, the importance of the sport of rugby, Admiral was quick to jump on board as a major financial contributor.
The commitment has positioned Admiral as the largest corporate sponsor of the TARS operated facility. The agreement, finalized in May, includes official naming rights, leading to the eponymous Admiral Club at Graves-Oakley title.
"We entered into discussions with TARS RFC last summer and immediately saw all the benefits in jumping on board," mentioned Admiral Canada Operations Director, Rebecca Cable.
"Outside of the positives it will provide local athletes, we're eager to support a multi-use venue that can open the door to a lot of opportunities beyond sports," she added.
While spearheaded in earnest by the TARS with the aim of making practices and gamedays more aligned with that of a first world rugby club (gone are the days of bathing/changing in the woods) and improving the experiences of park users on a whole, the Admiral Club… also boasts an open-concept main level that includes a kitchen, bar service, and AV capabilities, making it ideal for private and public events, corporate gatherings, and other functions.
"The upstairs space can accommodate up to 200 people, with athlete locker rooms and public washrooms for all park users accessible on the ground level," Kayser mentioned of the club's features.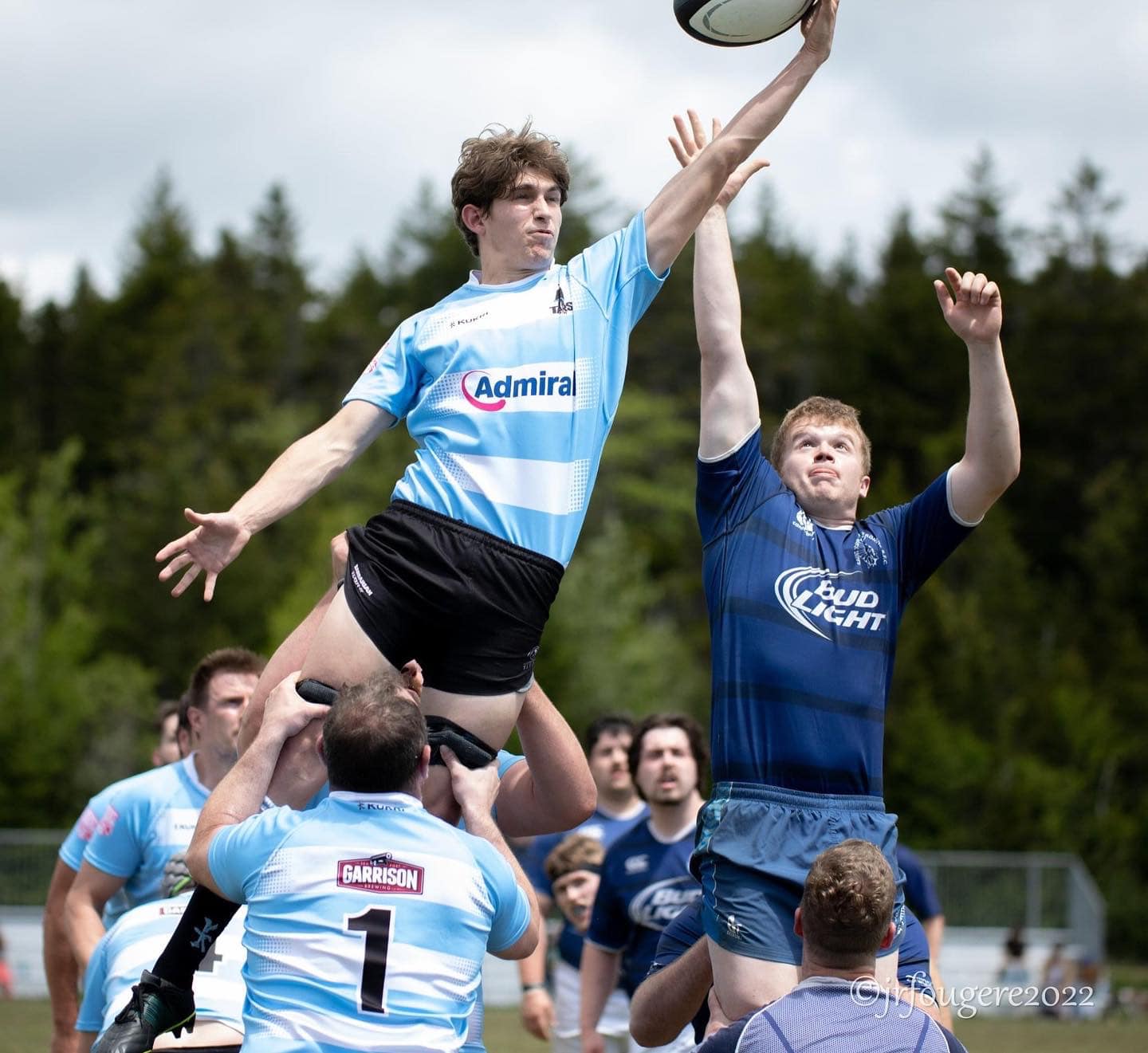 Admiral announced the TARS RFC agreement during a company event last October along with a $40,000 cheque presentation, the first funding installment.
During remarks to employees, TARS representatives imparted the benefits a clubhouse will provide to youth in an oft-underrepresented part of the city that is in real need of infrastructure and support.
"Rugby is a sport the welcomes everyone, big or small, fast or slow, regardless of race, background, beliefs, or ability," Kayser mentioned.
Beyond naming rights, Admiral's sponsorship also ensures employees receive members discounts on concessions, gameday tickets, as well branding benefits in the form of a corporate logo presence on TARS jerseys and on the Club's building signage. Admiral can also take advantage of club rentals as needed.
"Aside from team-building days and other social events, having access to the club presents opportunities for Admiral to collaborate with other local organizations to host events that will positively impact the larger community," Cable offered.
While Admiral and TARS RFC worked together on a smaller sponsorship back in 2018, Kayser is thrilled both sides were able to come together again on this significant partnership that will benefit multiple stakeholders.
"It has been a long, sometimes bumpy road since we started putting this all together in 2016. We're extremely grateful for Admiral's involvement and commitment to help make it a reality," Kayser concluded.
His enthusiasm is echoed by Rebecca Cable.
"We're so pleased with how this partnership with TARS came together. It's such an important moment for Nova Scotia rugby and we're excited by the all the potentials that lay ahead for everyone involved."