Halifax Crowns Its Admiral's Got Talent 2017 Winners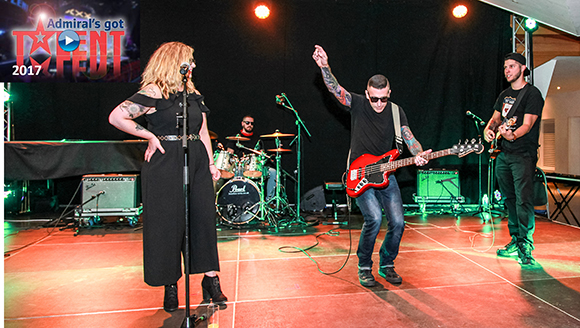 After a night of fierce competition, five-piece rockers Dagobah System are Halifax's 'Admiral's Got Talent' champions for 2017.
The Halifax leg of the contest, held on June 15 at the Lower Deck in Clayton Park, saw six tremendous acts vie for the title of local champion and with it, an all-expenses paid trip to the UK to perform in the ...Got Talent finals in Cardiff, Wales.
With a lineup made up of solely musicians (one could make the case that the event could have been...affectionately dubbed 'Admiral's Battle of the Bands'), attendees enjoyed about an hour and a half of tunes featuring three acoustic strummers, a solo singer, full band and even a recorder player who opened the evening with a quick, homespun rendition of Hot Cross Buns, much to the delight and amusement of the 100 or so in attendance.
In the end, the final decision of the evening's top act was agonizingly close but Dagobah Soundsystem - a full band that closed out the event with a well accomplished cover of Tracy Chapman's classic 'Give Me One Reason' - ekked out innovative guitarist Kenny Crouse.
Dagobah is comprised of Annie MacLeod - vocals (Support Team), Josh Hynes - guitar (Renewals), Fabian O'Brien - bass guitar (New Business), Lyle Austin - drums (Renewals) and Kyle Arsenault - guitar (Renewals).
Congratulations and best of luck in the UK in September!