We're One of Canada's Best Workplaces for 2017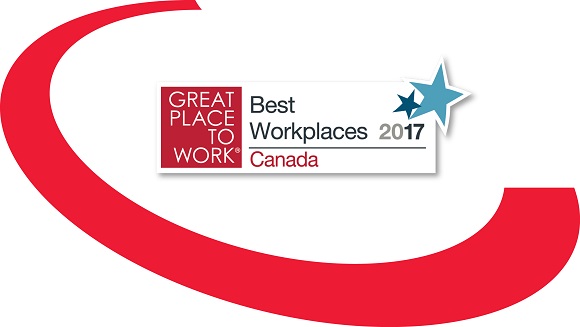 Following successes from our Spanish and UK counterparts, Admiral Halifax is pleased to announce a placement on the coveted 2017 Best Workplaces in Canada list.
Admiral secured 46th place on the list of Best Large and Multinational Workplaces, released in April.
In earning a spot on the Best Workplaces list, Admiral joins such reputable companies as Microsoft Canada Inc., BMW Canada Inc., and AOL Canada.
In elaborating on our placement, Halifax's Ministry of Health Committee was highlighted by the Great Workplaces Committee as a key component of our award winning workplace. The benefits MoH offers includes on site massage therapy, hair cuts in the workplace, and fresh local fruit deliveries.
"A big thank you to all our staff who took the time to complete the Great Place to Work survey last year, letting us know what we're doing correctly and how we can make this an even better place to work," said Human Resources Manager Nick Beynon.
In true Halifax fashion we celebrated the occasion with delicious cakes and some take home swag items in the form of a USB charging hub.