Our 10th Anniversary Spring Awards Gala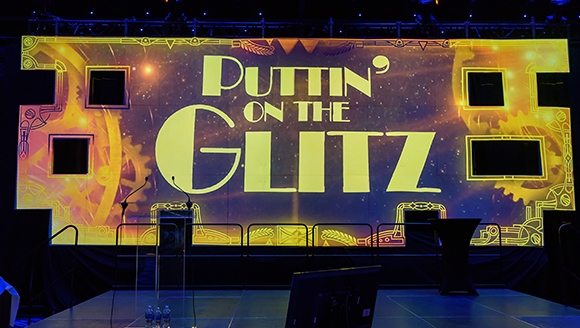 Spring is here!
The air is warming, the days are becoming longer, and Admiral Halifax has rolled out the red carpet for its annual seasonal awards gala.
The 2018 edition (and 10th Anniversary) of the staff recognition event took place in early April at the new Nova Centre in the heart of downtown Halifax.
The Saturday evening soiree, with a Great Gatsby-esque theme entitled 'Putting on the Glitz', was attended by well over 300 employees who donned their best Sunday attire to enjoy a buffet meal, the formal awards portion of the evening and over $5,000 in prize giveaways including items such as Beats headphones, Iphones, and a huge 60" TV.
"The awards gala is an exciting time of year for our office," offers New Business Operations Manager Jimmy Connors.
"As a workplace that places a large emphasis on rewards and recognition, it's the exclamation point on our efforts to thank our teams for all their hard work."
Twenty or so employees were formally recognized for their exceptional performances during the previous calendar year with awards in a number of categories such as Customer Care Representative of the Year, Senior Care Representative of the Year and Team Manager of the Year all handed out.
Pictures from the evening can be found on our Facebook page.