Halifax Celebrates 10 Years!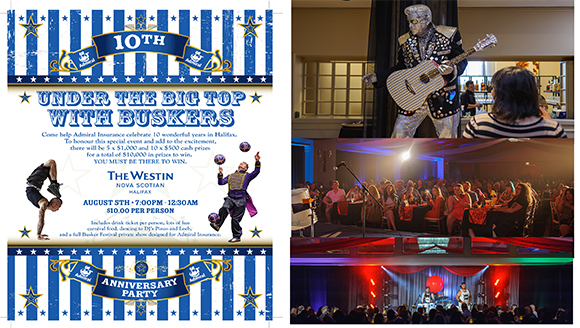 In 2007 Admiral Halifax occupied a small office in a shopping centre with a handful of employees and quiet phone lines - humble beginnings for the Group's first satellite location.
Fast forward ten years and Halifax now occupies an expansive office space with over 400 staff and handles over 25% of the call volumes in both the Renewals and New Business functions.
It was only fitting that Halifax celebrated a decade of sustained growth and service to the Admiral Group with Under the Big Top - a huge summer party at the Westin Nova Scotian on August 5 and exclusively for Admiral employees and guests.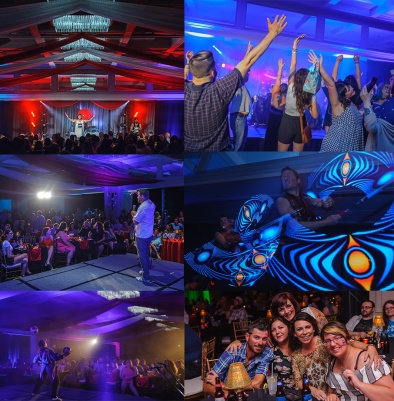 Over 300 attended the event which was highlighted by performances from world-renowned Buskers, $10,000 in prize giveaways, a veritable smorgasbord of buffet food, dancing and other carnival style activations including lengendary Silver Elvis statue as well as spray paint, tatoo and caricature artists.
"Milestones such as this are few and far between, so we wanted to go all out and give our teams something truly memorable – a party that would have them talking long afterwards," said Support Team Manager Nick Beynon.
Thanks to all employees and guests for making the event a fantastic one!
For more event photos, visit our Facebook page 'Admiral Jobs - Halifax' and look for the Under the Big Top photo album.
#ItsAnAdmiralThing