Fast Track to a New Career With Admiral's 2018 Open House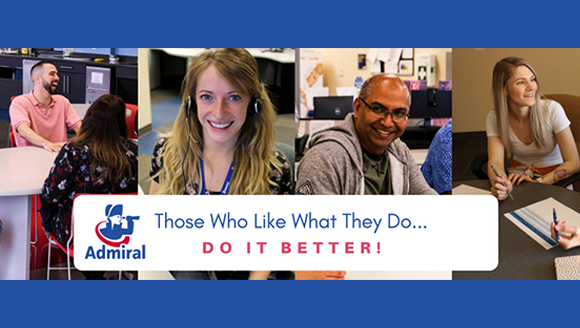 Our fall 2018 Open House will be held on Monday, October 15 – an opportunity for job applicants and those contemplating a career change to see why Admiral has been named one of Canada's Great Places to Work, every year since 2010.
"We're opening our doors and giving the general public a chance to see our office and its amenities and to learn more about the frontline positions we're hiring for," said Recruitment Administrator Jackie MacLeod.
Currently, the Halifax office is recruiting for frontline roles in both its Renewals and New Business departments, with start dates slated for November.
The Open House will give potential candidates the opportunity to be fast-tracked through the initial stages of the hiring process by offering onsite chats with recruiters and live video interviewing. Attendees will also get first-hand insights into the frontline customer care roles by listening to customer calls.
"Admiral prides itself on an award-winning culture that promotes a balance of hard work and simply having fun with your colleagues," adds MacLeod.
"This is reflected in our office environment, internal programs and the way our employees consistently deliver first-class service to our customers."
With close to six weeks paid time off annually, a program that rewards employee loyalty with shares in the company and an extensive benefits package, the Halifax office has been recognized as an employer of choice both nationally and regionally going back to its inception in 2007.
The office on Mumford Rd. employs close to 500 staff who support more than 3 million customers in the United Kingdom with home and motor insurance policies.
Interested Open House attendees are asked to bring their resume with them to ensure they have the opportunity to be adequately fast-tracked through the hiring process.