The Return of Tea in the Park!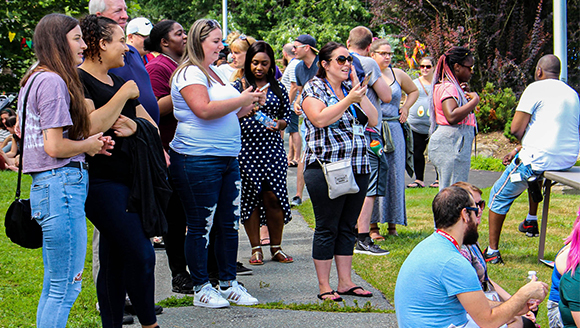 With the curtain closing on the last vestiges of summer, we took a moment out of our workdays to celebrate the end of the season with our third annual Tea in the Park celebration.
The entire office congregated at Saunders Park in west end Halifax in mid-August to enjoy a paid morning out of the office featuring team games, activities including a dunk tank and tug of war, delicious food and the opportunity to relax for a couple of hours in the company of co-workers.
The no-cost-to-staff event (covered entirely by Admiral), served as a "thank you" to all 460+ employees for all their hard work during a decidedly hectic spring and summer season.
A big thanks is in order to all the organizers of this year's Tea in the Park who put in a lot of time and hard work to ensure the morning went off without a hitch.
Be sure to check out our video recap from this year's event!