Introducing the New Employee Personal Spending Account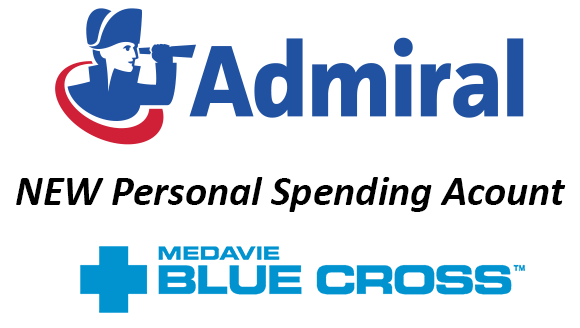 an effort to continue to offer industry-leading perks and benefits - while ensuring employees have even more flexibility to live their best lives - we are thrilled to introduce a new addition to our Blue Cross benefits plan: The Personal Spending Account (PSA).
The PSA is funded by the annual profits of our group insurance plan and all employees with at least 6 months of service are eligible to take advantage of it.
Under the benefit, an employee has $250 to spend in 2019 and $500 to spend in 2020 with the PSA covering a variety of purchases under multiple categories including: General Lifestyle (flights, hotel accommodations, car rental fees, vacation packages, etc.), Green Living (public transit passes, home improvements for energy efficiency, etc.) and Recreation & Leisure (science center fees, camping fees/equipment or gardening supplies, etc.) among others.
The PSA is administered by Blue Cross and functions on a pay and claim basis.
Since the roll out on August 1, Admiral employees were quick to take advantage of the new benefit and also share their experiences.
New Business Customer Care Representative Tyler Schofield remarked that the spending account couldn't have come at a better time for him and his househould.
"Admiral just helped pay for vet fees to aid my dog's recovery from an unfortunate stroke he recently had. With the Personal Spending Account, it helped me not worry so much about the things that matter most. Family."
Check out the below video for more info on the new PSA.