Admiral Receives National Mental Health Award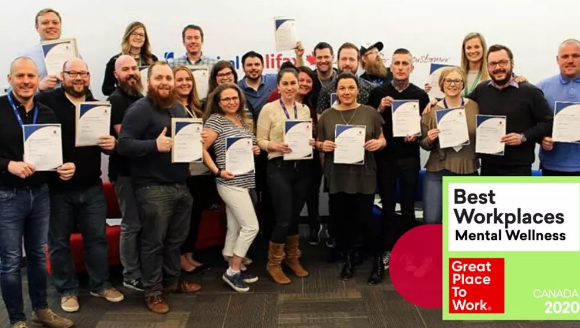 In March, 2020, as COVID-19 had begun firmly establishing itself as a serious and still escalating public health concern, award-winning journalist Rita Trichur penned an opinion piece for the Globe and Mail where she expressed the need for companies to be proactive in their workplace mental health strategies.
"There's an urgent need for organizations to step up and help their staff during this crisis and beyond. Although the business community has made strides on mental-health awareness in recent years, there's much more work to be done," wrote Trichur.
Her piece served as a poignant segue to this year's Best Workplaces in Canada For Mental Wellness list released by Great Place to Work Canada and focusing on 50 employers that, according to the list's organizers, "put employee well-being at the forefront…building a healthy company from within."
For the second consecutive year, Admiral is proud to appear on this respected and very topical list - one of only two Nova Scotia based organizations to secure the achievement.
"I think, now more than ever, to be a change leader and to be seen as an employer that genuinely values and invests in its workforce, then you have to prioritize mental health," said Admiral Canada General Manager, Rebecca Cable about Admiral's award.
Over the past year and a half, the Halifax contact centre has solidified its efforts of placing a focus on staff mental health by introducing more progressive programs and initiatives.
Things like: a Personal Spending Account that employees can use to help with purchases that improve their overall quality of life, an interest free loan program to help employees with the costs of celebrating important life milestones like a wedding or buying a home, a partnership with a virtual telemedicine provider to offer staff timely access to medical services, and COVID-19 lead initiatives such as purchasing ergonomic equipment for work from home staff, and making a large purchase of donuts for employees as a 'thank you' to adapting to a new at-home working environment.
If those initiatives served as the foundation for Admiral's inclusion on the Mental Wellness list, then accompanying staff feedback provided the complimentary brick and mortar.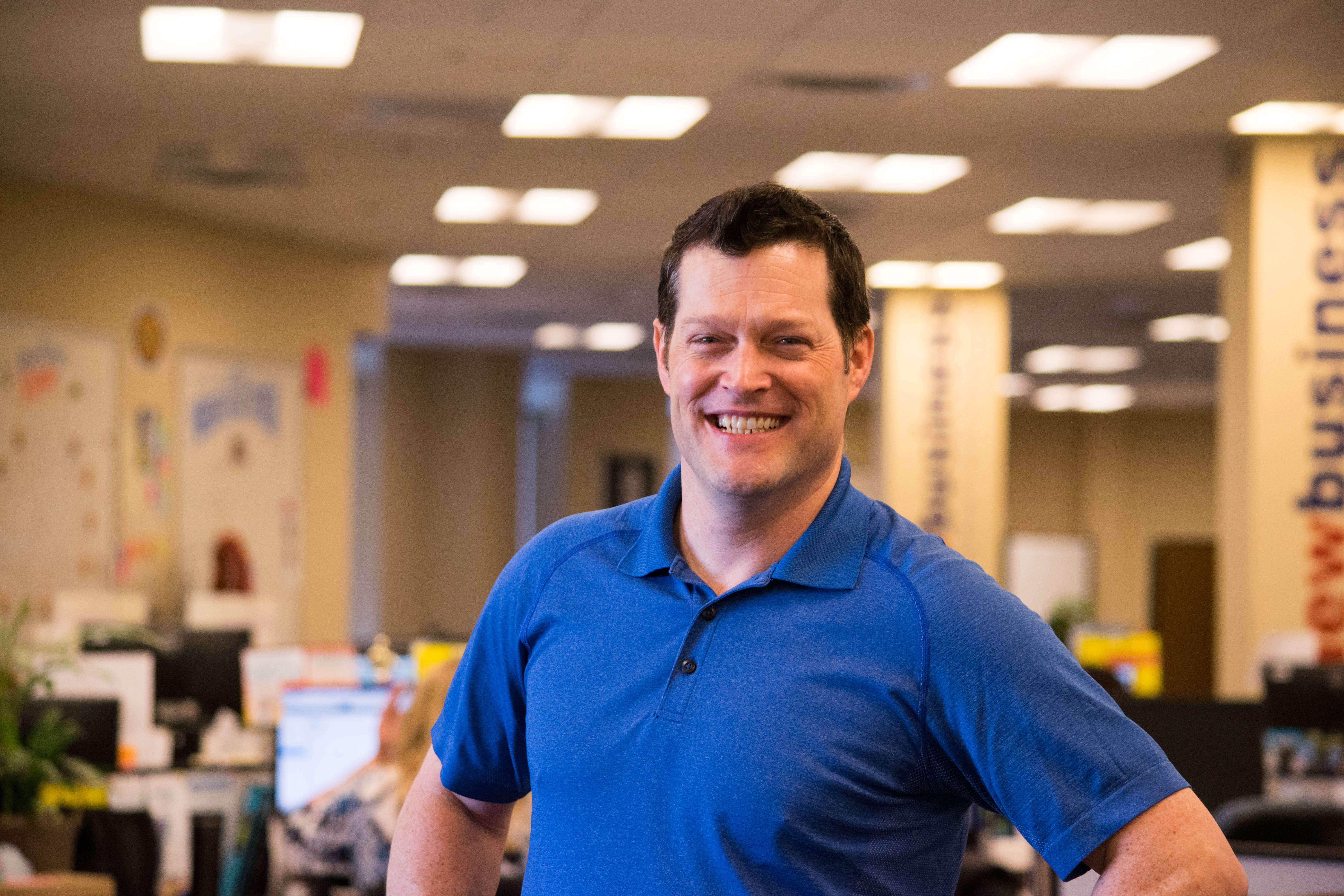 In addition to evaluating programs aimed at reducing stress and improving overall mental health, as part of compiling the list of the top 50 mental-health conscience employers, The Great Place to Work Institute also assessed scores from its annual Trust Index staff survey which is administered to all organizations participating in the umbrella 'Best Workplaces in Canada' competition (securing a spot on this list is a prerequisite of qualifying for the Best Workplaces for Mental Wellness designation) and employers need to hit certain benchmarks on scoring, including having a minimum of 75% of the surveyed workforce agree to the statement "This is a psychologically and emotionally healthy place to work".
In Halifax we were fortunate to hit that necessary benchmark, and score positively on similar survey questions that provide insights into the relationship between a workplace's culture and employee mental health.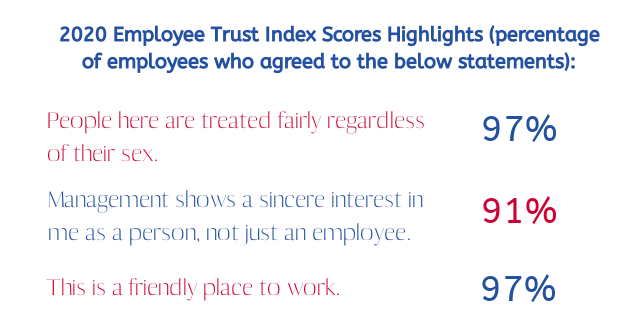 The scores highlighted above (a very small portion of the total Trust Index employee satisfaction survey results) provide a good indication of how the company is faring in their internal mission of being vocal about the resources available in overcoming barriers to positive mental health - both in and out of the workplace - says Rebecca Cable.
"Our goal has always been to go the extra mile, to show a genuine interest (in our employees) which hopefully contributes to sentiments of 'my workplace cares about how I'm feeling today."
The mental health designation is the fourth award Admiral has received from the Great Place to Work Insitute this year, having been successful in placing on the 2020 Best Workplaces™ in Canada – 1000+ employees, the 2020 Best Workplaces™ for Women, and the 2020 Best Workplaces™ for Inclusion respectively.