25+ New Jobs Available Right Now After Successful Cape Breton Expansion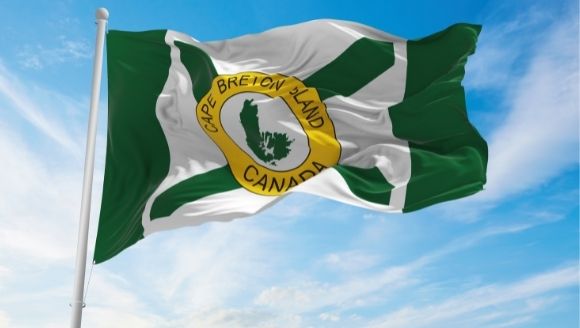 Fresh off the heels of a ground-breaking year, we step into 2022 with exciting milestones and ventures on the horizon that will continue to shape a new era of Admiral 2.0.
Last year, we announced plans to dramatically overhaul our office following the advent of a new hybrid working model that will see employees spend most of their days working from home in perpetuity. After a lot of careful planning and consultation, construction is now underway at the Mumford Road location, steering the first phase of what will become a revamped, modernized space designed to fully support this progressive working environment. The new tech-savvy space is tentatively scheduled to open this spring, in and around the same time we raise a glass in recognition of 15 years of operation – our Canadian crystal anniversary.
In the interim, however, and equally significant, is the continuation of a re-focused hiring strategy that we launched in late 2021. With sights set on the expansion of our workforce outside the Halifax Regional Municipality, this winter marks the next steps in the progression of the Admiral brand domestically, in NS.
All Roads Lead to Sydney...
Last November, we initiated a pilot project hiring campaign that resulted in employees from Sydney and surrounding areas joining Admiral. A test drive, so to speak, for establishing positions well beyond our usual geographic scope. Spurred by the monumental remote working shift– the most dramatic change in our business' identity since we incepted in Canada in 2007 – the project marked the first time Admiral has actively recruited beyond the general area of the provincial capital.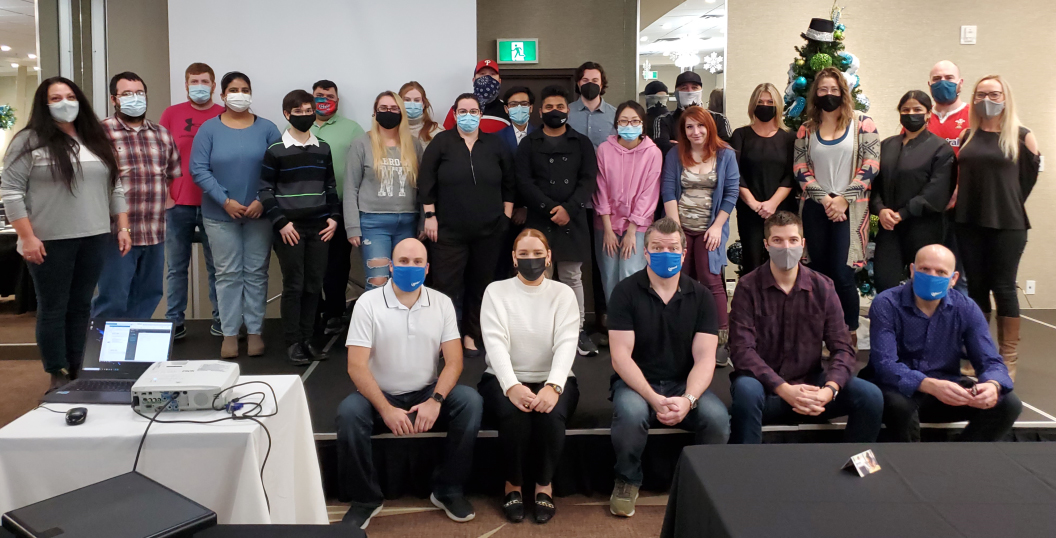 Our new Sydney staff, who joined us in November, 2021.
With the pandemic marking a decided shift to a remote working model (with accompanying win-wins for themselves and their workforce) for an unprecedented number of organizations, Admiral has leveraged employee sentiment to re-envision how business is conducted.
"We heard overwhelmingly from employees that remote working should be a permanent fixture, even after the pandemic, and following that lead has opened a lot of doors," said Admiral Director of Operations, Rebecca Cable of the big shift in hybrid working and resulting hiring strategy.
"Our overseas customer base continues to grow, and we're ready to play a big part in supporting that growth. With home working, there's no reason why we can't tap into talented people from all corners of the province and potentially beyond," she added.
Last fall's Sydney recruitment project tested the waters of home working outside the HRM, with 25 positions created across both the New Business and Customer Loyalty departments. The six-month term roles have the potential for the successful Cape Breton applicants to transition into permanent, full-time staff, depending on job performance and IT stability.
"We're really pleased with how it played out," Cable enthused, adding "We hosted a two-day recruitment fair and the calibre of candidates that attended was very encouraging."
The Perks of the Job...
To compliment some of the much-publicized benefits of remote working - avoiding winter commutes, the comfort of a home office, improved work-life balance and productivity, among others - six-month Sydney staff receive 15 days of paid vacation, in addition to a $750 Blue Cross Health Spending account. They can access Admiral's employee assistance program and take advantage of work perks like virtual gym memberships and company purchased literature through our Buy a Book program.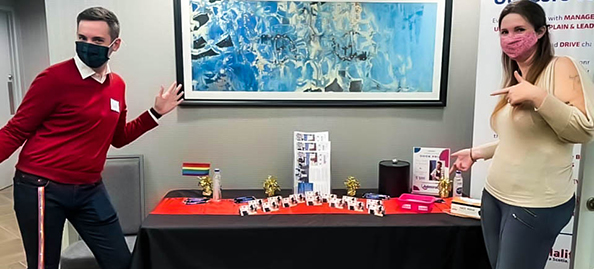 Admiral employees Kyle MacPherson and Holly Perrin at the Sydney recruitment fair.
Michael Heilman, a Team Manager in New Business who was tapped on the shoulder to lead one of the first groups of Cape Breton hires last November, mentioned the importance of including these offerings to term employees.
"I think that despite being in a term position, being able to utilize holiday time and having an element of benefits cover is a difference maker…this is where we've made a name for ourselves as an organization that goes above and beyond for its workforce."
With the tremendous success of November's initial pilot project, we're eyeing the Sydney area once again and accepting applications for upcoming February start dates.
We're hiring Customer Loyalty Representatives to begin on February 14th and New Business Sales Consultants to join us, starting February 22.
Applications for both roles can be submitted at https://joinadmiral.ca/vacancies/
The positions involve establishing new and renewing existing car insurance policies for Admiral's UK customer base. Last year, in releasing our half-year results, we announced a record 6.22 million customers in the UK division, a 12% increase from the same period in 2020.
Building A Team and A Brand, Virtually...
As customer numbers balloon, Admiral's Canadian presence is becoming increasingly vital based on a strategic GMT and AST time zone difference (we're servicing customers in the afternoon locally, while it's after hours in the UK) as well as providing a high level of service that mirrors Admiral's customer-first philosophy.
"We are very forthright and tell them 'Look, there is a lot to learn in this role and it can be challenging,'" offered Team Manager, Ryan Clements, who supports the first group of Sydney hires in the Customer Loyalty department.
"But at the end of the day Admiral has earned a very positive reputation at the national level by putting employees first and being really supportive at all levels of tenure. I think that has really resonated with everyone," Clements said.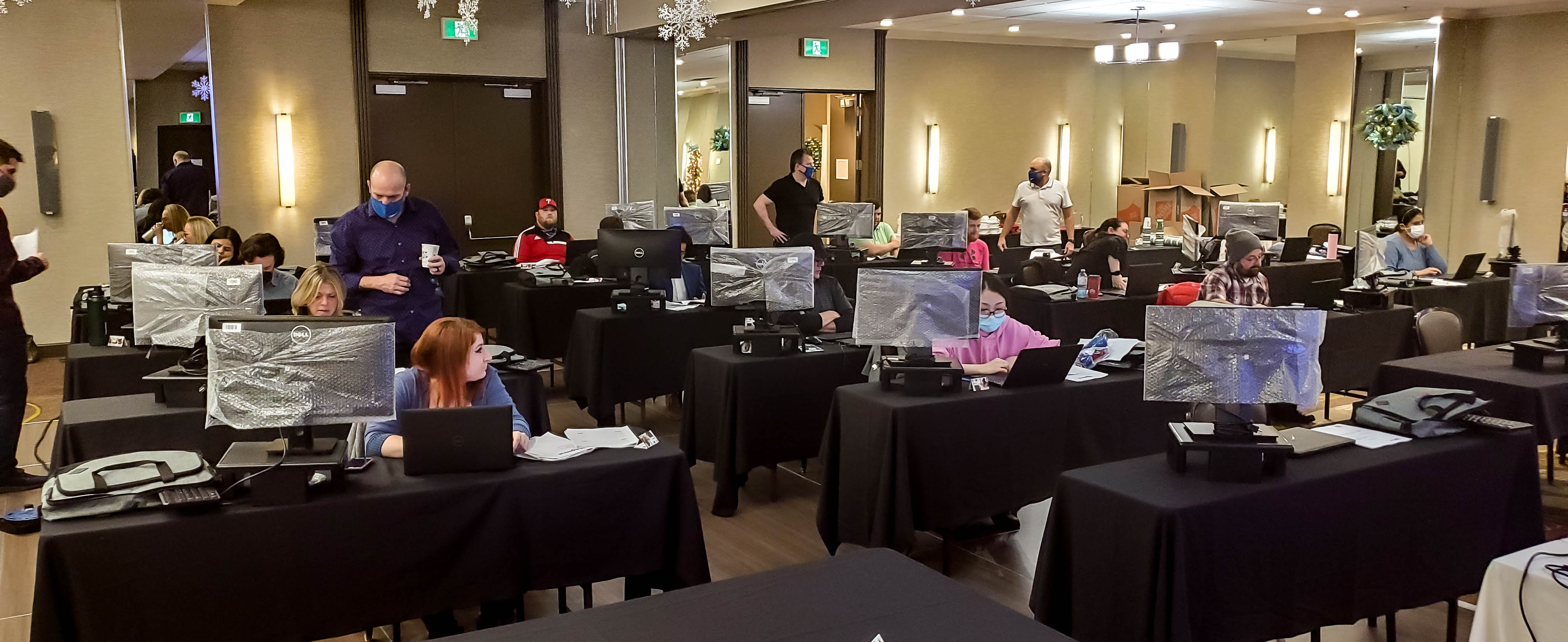 Employees get systems tested ahead of their first day of logging in remotely.
Clements mentioned the importance of regular meetings to not only keep his group connected but to maintain a consistent team vibe during remote working. In the lead up to Christmas, both Heilman and Clements rallied their respective teams into virtual chats, took screengrabs, and then sent the images to the wider workforce with the subject line 'Happy Holidays from Cape Breton'.
"Things like that go a long way to bridging the gap between Halifax and Sydney and reminding everyone that at the end of the day we're one large workforce working towards a common goal," Heilman mentioned of spreading holiday cheer between Halifax and Sydney.
With plans firmly in place to maximize remote working in the foreseeable, for Rebecca Cable, it's part and parcel of the accelerator that will put Admiral's reputation as Canada's fifth-best workplace in front of new audiences.
"We're really excited at what the future holds and the prospect of turning what was the Admiral Halifax brand into a Nova Scotian one."