We're Committed to Prioritizing Mental Health in the Workplace, Here's Why…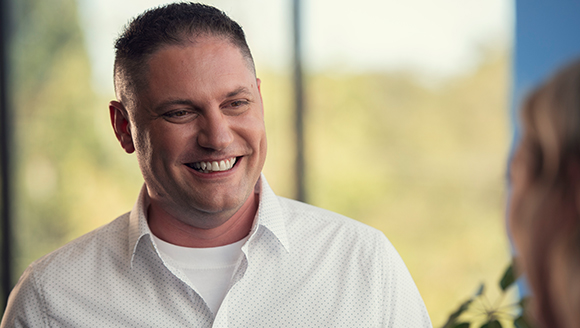 As Canadians enter the third calendar year of living with COVID-19, and despite some cautious optimism from health officials that an omicron reprieve may be just around the bend, overcoming the pandemic's immense residual impacts will be long and turbulent.
Among those impacts is the toll on the mental health of many.
The Canadian Mental Health Association acknowledges that 1 in 5 people in this country will personally experience a mental health problem or illness in their lifetime. That statistic starkly speaks to the resulting economic impact, with the CMHA estimating $51 billion is lost annually when you factor in health care costs, lost productivity, and reductions in health-related quality of life.
Overcoming this crisis of stress, anxiety, depression, etc., while re-shaping the foundations of support standards for future generations, falls on a lot of shoulders. Employers, for their part, should play a major, proactive role in all of this.
Openly sharing the message "It's ok to not be ok" and ensuring accessible resources to employees at all levels of an organization are solid objectives. Better still is realizing the necessity of impactful training within the workplace.
Educating on the value of peer-to-peer support in the fight against mental illness or mental health challenges – thereby helping to eliminate the stigmas that have long stood in the way of talking about not feeling ok – can only serve to increase the likelihood that those experiencing difficulties may seek out the help they need. Now, more than ever, companies should endeavour to offer these learning opportunities within the workplace.
Life-Changing Training at Admiral...
In 2021, we partnered with an organization called LivingWorks, a leading suicide intervention training company, to roll out a life-savings skills workshop for members of our Halifax leadership team.
The program, LivingWorks Start – Online Suicide Prevention Training, was offered virtually in late 2021 as a four-step model that included impactful simulations as part of the curriculum. It ensured participants left the course knowing how to recognize when someone is considering self-harm and how to connect them with the appropriate help and support resources.
"Although it's a very serious topic to sit down and read/learn about, it can prove to be incredibly important if the moment arises." offered Customer Loyalty Team Manager, Leslie Hughes, one of 40 employees who enrolled in the Livingworks course.
"I walked away feeling more able to deal with the signs and discussions that could come with recognising and helping someone through a really rough time," she added.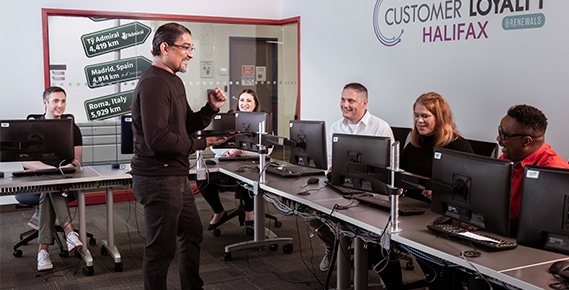 Employees receive training in office. A recent virtual course empowered 40 staff on the subject of suicide prevention.
Livingworks Start… was developed with input from experts in suicide prevention, education, psychology, public health, social work, and other valued professions. No prior training or experience in suicide prevention is required to participate.
Admiral Project Coordinator, Meg Wright, who had a hand in organizing the session, said the impetus behind offering the course materialized in earnest at the beginning of the pandemic.
"We did a wellness check in with our Team Managers and heard from a few who mentioned they would really benefit from mental health training," Wright advised.
Wright, who also participated in the three-hour-long program, felt that despite the poignancy of the subject matter, the course material was administered tactfully with Admiral ensuring participants had additional support systems in place throughout.
"It [the training] was very engaging and handled the sensitivity of the topic with appropriate delicacy. There was support from People Services available throughout the time completing the course if anything triggered us," she mentioned.
Employees who completed Livingworks Start… are available to talk supportively, and confidentially, should any of their peers need it.
Sian Thomas, a Team Manager in Customer Assurance, also considered the training immensely valuable, particularly where Admiral is a very tight-knit workplace.
"If staff are being affected by mental health issues, as managers, we are likely the closest people to some of our team. We are the people they see more than their family in some cases and as such each team feels like a family and a family's responsibility is to look after each other," Thomas offered.
"Having the tools to identify issues and know what to do helps us to support and look after our families in work and outside of work," she concluded.
Admiral Talks Mental Health...
The suicide prevention training fed into a wider-reaching mental wellness campaign rolled out over January.
Admiral Talks Mental Health (a small nod to a larger, nationwide advocacy program by a telecommunications provider) combines philanthropy with in-house education as, in addition to virtual training, we reminded employees of the internal resources they can access to help with overcoming any mental wellness barriers.
A cornerstone of these resources is an expansive integrated platform offered by Dialogue. Our partnership with the telemedicine provider offers a multitude of services to reduce stress, benefit overall mental health, and improve time management outside of work. Virtual counselling services with certified specialists are available to employees, along with clinical evaluations, but Dialogue also provides family and relationships support, child and eldercare support, work and career counselling, as well as legal and financial advisory services under their employee assistance plan. These resources are available to Admiral staff at no cost throughout 2022.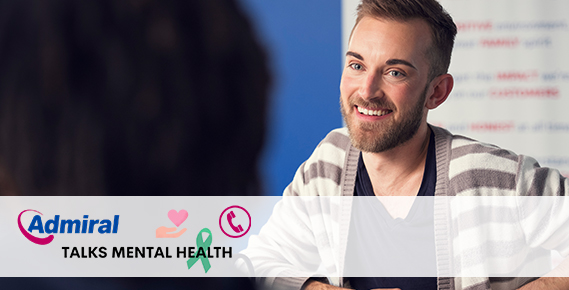 Our January wellness campaign combines in-house education with non-profit support.
We've also been reminding employees of other key internal perks, such as our Wellness Loan program (which facilitates an up to $300 interest-free loan to benefit a health-focused plan or goal such as buying a home treadmill, purchasing a new pair of running shoes, hiring a personal trainer, etc.) and free virtual gym memberships. Other key internal perks have been promoted throughout the month, such as our Wellness Loan program (which facilitates an up to $300 interest-free loan to benefit a health-focused plan or goal such as buying a home treadmill, purchasing a new pair of running shoes, hiring a personal trainer, etc.) and free virtual gym memberships through Evolve Fitness.
Admiral Talks Mental Health also encouraged employees to put their well-being front of mind, outside of work, and during what can be a decidedly tough time of year. A fun, self-care bingo game challenged participants to complete mindfulness tasks such as going for a nature walk, reaching out to an old friend, discovering a new podcast, or setting a goal. Those who completed a full line on their bingo card before month's end were entered into a draw for one of five $100 self-care prizes.
The …Talks Mental Health campaign will conclude with a monetary donation towards HeART Mental Wellness Art Programming for Youth, who were selected as the recipient following an employee nomination process. The donation amount is determined by on-the-job performance with each of our departments contributing to a collective pot and based on employee achievements such as policy renewals. Last year, the …Talks Mental Health campaign resulted in a $3,400 contribution to the Halifax-Dartmouth chapter of the Canadian Mental Health Association.
Earning Acclaim at the National Level...
Our continued efforts of fostering a workplace that prioritizes mental wellness have resonated quite deeply. The results of a recent employee satisfaction (Trust Index) survey administered by Great Place to Work Canada in November 2021, revealed 91% of our Canadian workforce agreed that Admiral was a "psychologically and emotionally healthy place to work". That number is five percentage points higher than the national average amongst companies with 1,000+ international employees.
This October, Great Place to Work Canada releases its annual list of the Best Workplaces in Canada for Mental Wellness. It's a designation we've earned for the past three consecutive years.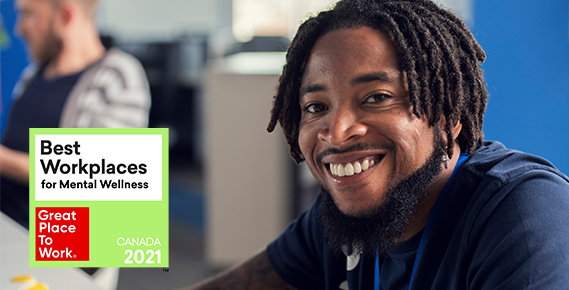 Admiral's prioritization of workplace mental health has led to national recognition.
"The Best Workplaces for Mental Wellness put employee well-being at the forefront. They know that building a healthy company for their customers starts with building a healthy company from within," the global think tank writes in their description of the mental wellness award.
"To be eligible for this list…at least 75% of employees must agree their workplace is psychologically and emotionally healthy. We determined the BEST based on the overall Mental Wellness Trust Index score from employees as well as the range and quality of programs which encourage mental wellness," they confirm.
It takes a village to move mountains. As Canadians remain cautiously optimistic that this year will eventually produce an ever-brightening light at the end of what has been a dark pandemic tunnel, the role organizations play going forward remains especially significant on the road to recovery. A pointed mental-health strategy for all should perhaps be one of their biggest focal points.