The Better Together Podcast - Episode 1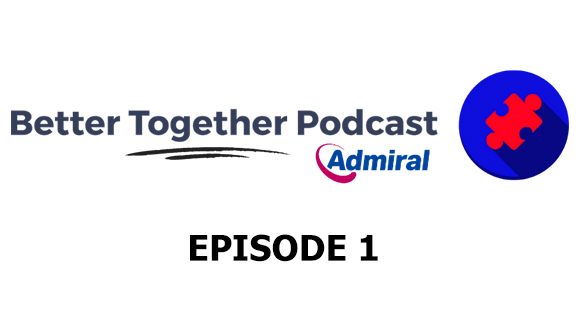 The Better Together Podcast: We sit down with staff and get to know the role they play at work, but also the story of who they are beyond the home office, sharing stories of what makes us unique in and outside of Admiral.
EPISODE 1
Josh Hogan is a seconded TM in Customer Loyalty who's been with Admiral for just shy of four years. A mentor, manager, and motivator by day, outside of work Josh is a prominent fixture in Halifax's music community. He's a frontman, concert promoter and former record label manager who has helped shape the city's music scene for over a decade…
Host, Kyle Davis, caught up with Josh to talk about some of the big underground bands he's brought to Halifax, a very random and unlikely job he had before coming to Admiral, some early memories of the unique facets of our culture that made him do a double-take, what motivates him day-to-day, and the advice he has for new Admiral employees to succeed in their roles.