Of Inclusivity, Equality and Breaking the Bias...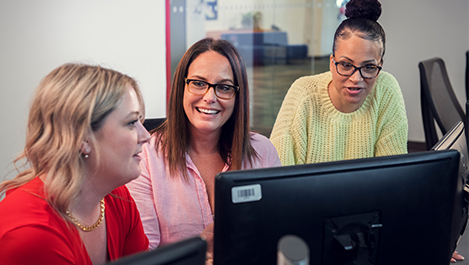 International Women's Day, the annual celebration of the social, economic, cultural, and political achievements of women, is marked this year by the theme of 'Break the Bias' - it's a rallying cry that serves to unite and highlight the progress that's been made, but also the ground that still needs to be covered in achieving gender equality within the workplace and larger society.
There is no shortage of reports, write-ups, articles, etc. that categorize the progress of realizing that equality as promising, albeit frustratingly sluggish. A 2021 Women in the Workplace report by The McKinsey Global Institute, for example, finds that 'since 2016, we have seen the same trend: women are promoted to manager at far lower rates than men, and this makes it nearly impossible for companies to lay a foundation for sustained progress at more senior levels…for every 100 men promoted to manager, only 86 women are promoted.'
Meanwhile, burnout amongst women far exceeds that of their male counterparts, and women of colour continue to be on the receiving end of discriminatory behaviour at a higher rate than their white female colleagues.
More holistically, the disconnect between men and women remains discouragingly pervasive. As of 2021, only ten countries have achieved gender equality in the eyes of the law underscoring the magnitude of the issue of discrimination on a global scale. Canada, to its credit, sits as one of those ten nations, but work remains inside our borders when it comes to instituting a level playing field in the workplace. That includes adopting wider-reaching legislation which promotes transparency surrounding potential private sector pay gaps, according to a new report by Amsterdam-based gender research firm Equileap.
THE EQUALITY UNDERCURRENT AT ADMIRAL
The Equileap finding served as a fitting segue to the release of the 2022 list of the Best Workplaces for Women in Canada.
The annual list, compiled by Great Place to Work, highlights organizations who make it a point to ensure that female employees are encouraged to thrive in their workplaces and whose employees feel positively about their company's efforts to promote gender inclusivity and equality. To qualify, at least 90% of a company's employees must feel that 'people are treated fairly, regardless of their gender'.
For the fourth consecutive year, Admiral has earned a placement on the prestigious Best Workplaces for Women… list, after 99% of our employees agreed we offer a workplace free from discrimination or preferential treatment based on gender. The near-perfect score is five percentage points higher than the average Canadian company (100-999 employees) that participated in Great Place to Work's annual Trust Index survey in 2021.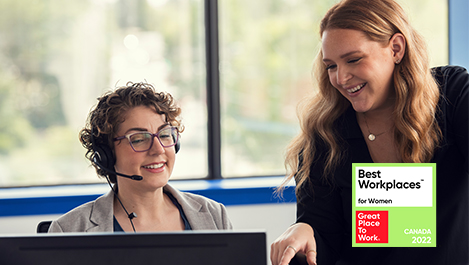 Strong employee feedback contributed to this year's Best Workplaces... award.
That feedback score, and subsequent recognition as one of the country's best, reflects Admiral's substantive effort of building equal representation at all levels in the business – a focus that has inspired and empowered staff.
"We have a whole group of women in management who are ready and willing to help you succeed by helping mentor and develop current and future managers," said Brittany McHatten, a team manager in Admiral's New Business department, of the company's approach to building a strong female leadership presence.
"We are encouraged to be bold, to make decisions, and show our strengths," she added.
INCLUSIVITY ROOTED IN BUSINESS GOALS
Admiral's commitment to forging equal representation leadership mirrors a goal of having at least 40% of women in leadership positions across the business, internationally, by 2025. To support this target, we recently introduced a program called Get Discovered: an 18-month all-female development pathway that offers networking, coaching, and mentorship opportunities. The program is described as working towards 'spotting talent with aspirations to lead in a hybrid way of working' and to 'take successful applicants 'outside of their comfort zone'.
We're a lead-by-example company and the footprint of strong female leadership at Admiral is already evident in many high-profile corners of the organization: in 2020, Milena Mondini de Focatiis became the Group's first female CEO following the retirement of her predecessor and Admiral co-founder David Stevens. Working alongside Milena is Cristina Nestares, the CEO of UK Insurance. Similarly, in Canada, Operations Director Rebecca Cable, steers the regional ship, having assumed the role in 2020.
"The sheer volume of strong female talent in this organization is simply stunning," Cable offered when asked about the prominence of women in leadership roles.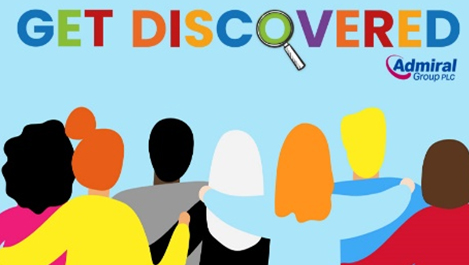 The Get Discovered Program strives to identify and build our future female leaders.
"It illustrates Admiral is committed to letting individual talents flourish, but also trusts in both the accomplishments and the vision that women have for the direction of the business," she added.
BIG COMMITMENT TO SUPPORTIVE POLICIES
Beyond emphasizing a barrierless promotional path that facilitates strong female leadership, a concerted effort to forge an equal opportunity environment is visible in supportive workplace policies. A recent change to our parental leave now offers five paid days away from work to any non-pregnant parent to attend the birth of their child - an increase from the previous three days. A similar recent change at the compensation level sees Admiral strengthening its employment insurance top-up payments to either parent for up to 26-weeks - an increase of up to 4-weeks for the parent giving birth or potentially up to 19 additional weeks for the other parent. We also ensure any potential future merit increase is not impacted by out-of-office time resulting from parental leave.
These policies, in addition to a formalized approach to helping employees recover from situations of intimate partner violence, reinforce Admiral's overarching goal of assisting staff during the best and worst of life circumstances.
"By offering consistent support to staff beyond the office and beyond the workweek, we're ensuring they can achieve their full potential inside of work," Cable offered.
With International Women's Day providing an opportunity for reflection on how far we've come in achieving gender equality, but also offering a necessary reminder of the important gains that still need to be made in the corporate world and beyond, Admiral is proud to be in a position to call itself one of Canada's best and work towards breaking the bias.