Admiral Increases Staff Vacation Effective Jan. 1, 2018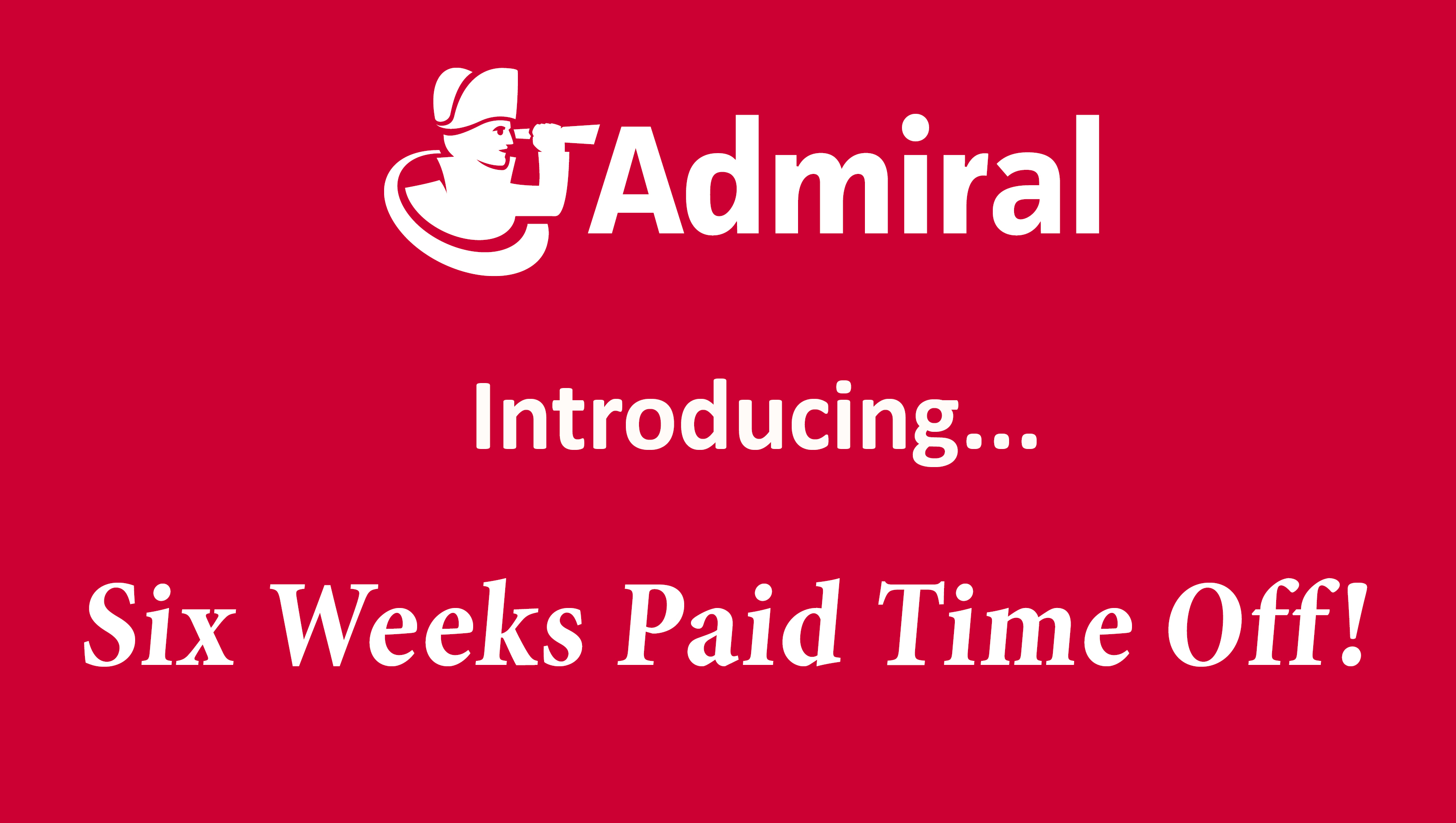 Admiral Halifax has affirmed its position as an industry leader when it comes to offering exceptional work/life balance for its employees.
The company announced earlier this fall that all staff at its Nova Scotia office will receive up to five days of additional vacation time, effective January 1, 2018.
For front-line Customer Care Representatives, the provision increases the total amount of annual paid time off to six weeks, when factoring in the company's flexi time program.
Flexi compliments the standard vacation allotment by allowing employees to bank 2.5 hours out of an 80 hour pay cycle and apply it towards further paid time off. Over the course of the calendar year, the program results in a Renewals or New Business employee earning two additional weeks of paid time off, on top of the now standard, four weeks of vacation.
Previously, all employees received three weeks of vacation upon starting with the company and this number increased by one day for each additional year spent employed with Admiral. Now, all employees will receive the minimum four weeks - including new hires.
"Encouraging employees to place an emphasis on balancing life outside of work with life inside our office has always been a priority for us," commented HR manager Nick Beynon.
"Rested and energized employees ultimately provide superior customer service to those that are coming to work exhausted and itching for a day off."
New Business Operations Manager, Jimmy Connors, joked the increase in vacation allocation puts Admiral on a level similar to those in the education indutry.
"You almost feel like a teacher. You can take the entire summer off."
While more sernior, tenured employees may not see a full five days vacation increase (the maximum vacation time per calendar year remains 25 days), the vast mjaority of staff will benefit from the announcement.